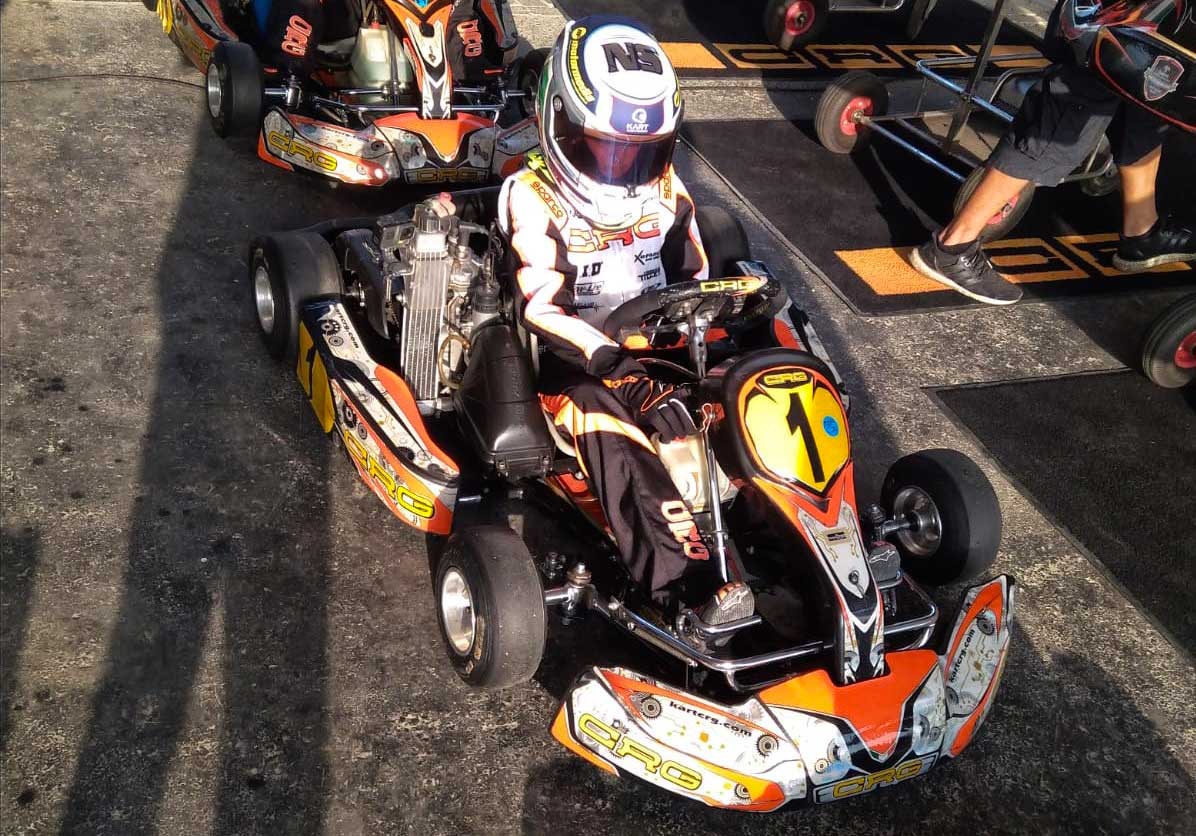 11 Sep

SOFIA NECCHI JOINS THE IAME SERIES UAE.

The italian driver flies to the Emirates to start a new career in the IAME Series Middle East.

After a long stop from racing and a very unlucky start of the 2018 season, Sofia Necchi is going to start a new international experience in the United Arab Emirates. The young italian driver has joined the Abu Dhabi Racng Team to attend the IAME Series UAE which is gonna start in September at Dubai Kartdrome. The UAE series calendar includes sixs rounds around the UAE including Dubai, Ras AL Khaima and Abu Dhabi racetracks. For this important international debut Sofia has choosen a top team as Abu Dhabi Racing which is directly connected with CRG: she will drive the whole season with the emirates team alongside two experienced member of the staff as Nacho Girona (coach) and Lorenzo Balzan (Technical Director). The Abu Dhabi Racing Team is already used to have in its drivers line up some girl sas the two Al Qubaisi sisters who have been both very successfull so far in their karting carreer and now looking forward a motorsport future troughout the F4 category. This new step of her racing career will be very important for Sofia Necchi who will have the chance to show his skills in an international scenary after being on the F1 GP of Monza starting grid supporting the Force India driver Esteban Ocon a couple of weeks ago.

Sofia Necchi: "Here is gonna start a new era for me. I am so happy yo be back on racing after the very bed season so far. I am sad to have left the Team Driver which has been my team for almost three years and where I have learnt a lot. Now is time to look forward and to push as much as possible to succeed. The Al Quabaisi sisters are a target for me and to race alongside Hamda i twill be very pleasant.  Thak you so much to everyone who have supported me so far in my career starting from my family.."

The IAME Series UAE 2018 calendar i sas follow:

21 Sept.                             Dubai Kartdrome

26 Oct.                               RAK

23 Nov.                              RAK

15 Feb.                               Al Forsan

22 Mar.                               YAS Marina

19 Apr.                                RAK

Sofia Necchi will attend the international event "O Plate" too wich will take place in January at Dubai Kartdrome.