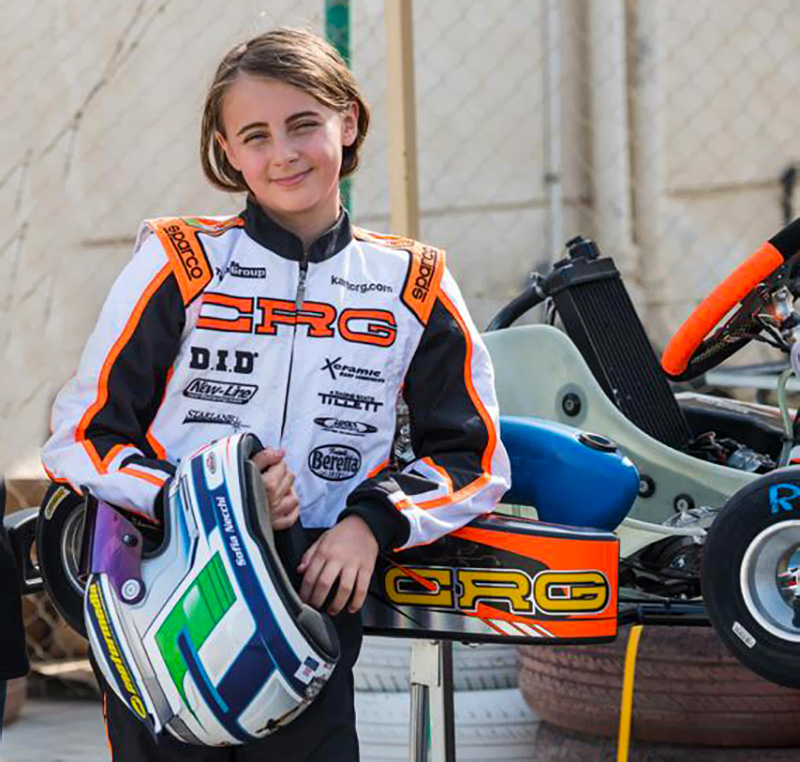 30 Oct

GREAT START FOR SOFIA NECCHI IN THE IAME UAE SERIES.

The italian driver score a 7th spot in the cadet category at Ras Al Khaima.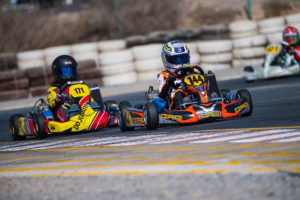 Finally Sofia Necchi has made is debut in the IAME UAE series with the CRG Abu Dhabi Racing Team during the second round of the series, held at RAK Track (UAE). After missing Round 1 for a sickness problem, Sofia started her season this week end scoring a very good 7th place overall in the cadet category, after a long week end in which she has still struggled with a not perfect body conditions. Thursday the young lady was forced to not attend the whole free practice sessions due to a big headache but was able to come back on track the day after joining the field during the qulifying. With just 4 laps to perform, Sofia got the 14th place overall but in the first heat she did a very great comeback ending 8th. In the Pre Final, after a bed start in which she lost 5 positions, Sofia was even more quick then in the heat and she got the 6th spot. In the Final the young italian driver missed again then start dropping in 11th position but being, once again, able to comeback until 7th. A grat overall result in her debut over the region which would have been better if she would have been able to practice on thursday.
Sofia Necchi: "I am happy about my result cause the pace was good compared the top drivers. Unluckly missing the practice my qualy was horrible and to comeback from the back of the grid is never easy. Anyway we collected some good points and now we are ready for the next one. Time to still practicing and to be perfectly in shape for the 3rd round of the season."
Next IAME UAE Series race will be now the 23rd November at RAK.