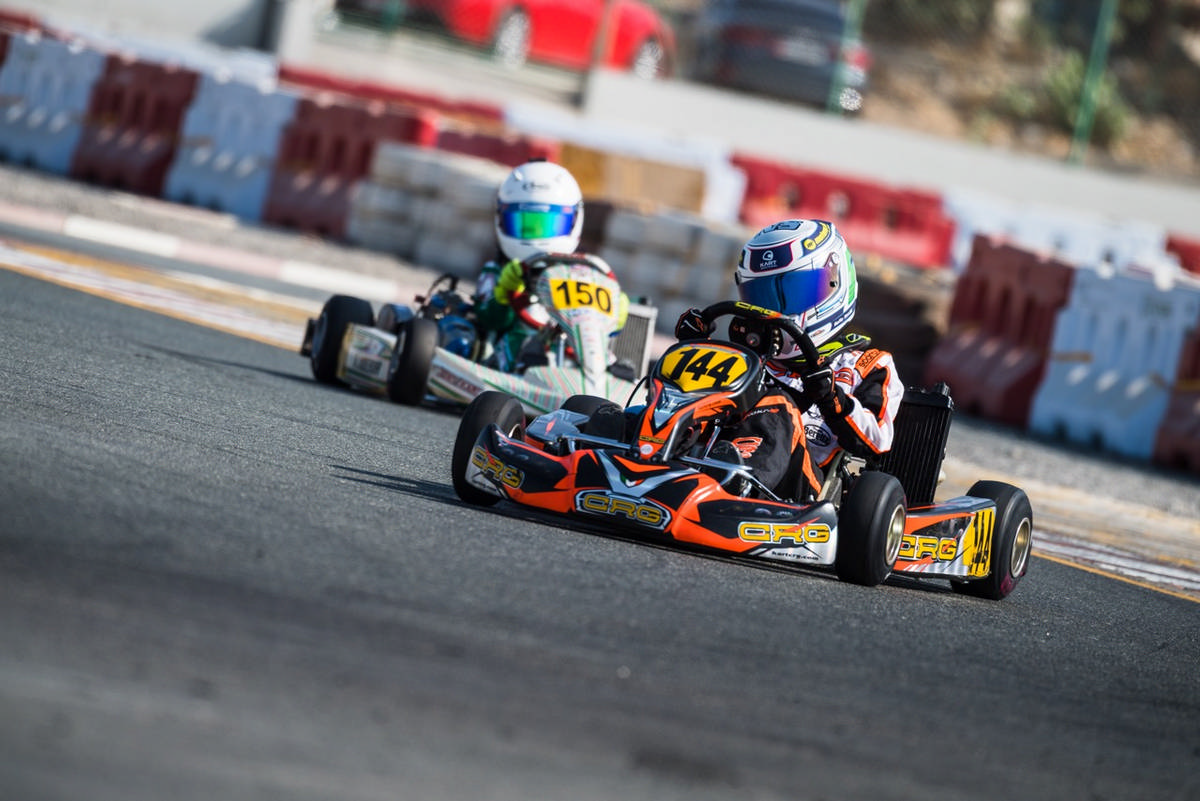 26 Nov

SOFIA NECCHI CLAIMS FIRST PODIUM IN THE IAME SERIES UAE.

The CRG Middle East driver got a stunning second spot in the Pre Final.

Sofia Necchi and the CRG Middle East – Abu Dhabi Racing has just ended an almost perfect racing week end spent at Ras Al Khaima track during the 3rd round of the IAME Series Middle East. In the whole week end Sofia has been one of the fastest driver in the Cadet category scoring 6th during the qualifying and being even more quick in the heats, ending 4th overall. In the Pre Final the CRG driver made an incredible race fighting until the end for the victory against Parmeggiani (Tony Kart) and taking the chequered flag 2nd but winning the cadet special standing. In the Final, started 2nd, Sofia had a very bad start which dropped her bak in the 7th position: later the italian driver built up an incredible comeback and when she was fighting for the 4rd place a contact pulled her 7th under the chequered flag. To be noticed: Sofia has set the second best lap time overall in the Final just 80 thousands seconds slower then the best one.

Sofia Necchi: "Of course I am not happy to have finished 7th my Final. I missed the start and everything got more complicated later. I was on pace right after and I was able to end at least 3rd but a contact ruinined my plans. Special thanks to my team for giving me always a great support. Wish a good luck to my team mate Hamda for the Rotax International Final in Brazil."

Next IAME series UAE round will take place on February in the CRG Middle East home track: Al Forsan. Nect month Sofia Necchi will be again on track for the Sahara Cup (21st Dec).