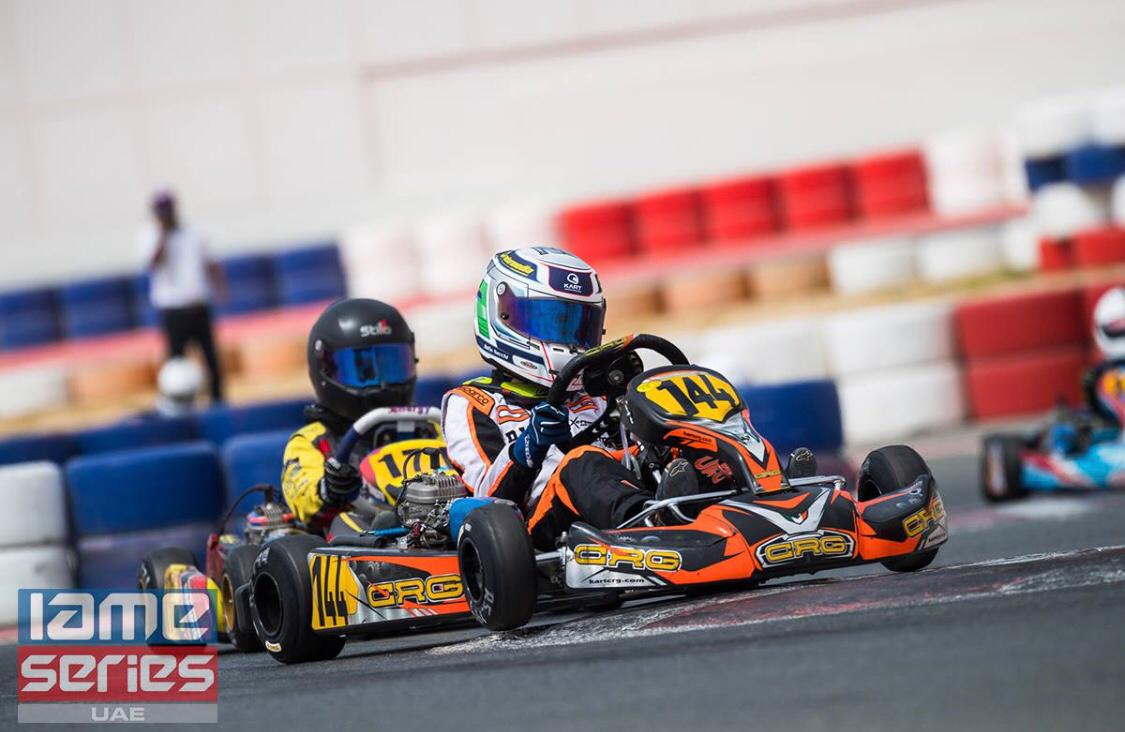 24 Mar

BAD WEEK END FOR SOFIA NECCHI IN THE IAME SERIES.

Sofia Necchi has left the Dubai Kartdrome with a very bitter taste in mouth after the end of the Round 5 of the IAME Series UAE. At Dubai Sofia has, once again, shown a very quick pace during all the free practice sessions but she messed up her qualifying session missing a good lap time  in the very last part of the session itself. Due to this big mistake she ended only 14th overall (after being 2nd when was just 1 lap to go) and then she scored 10th in the heat, 11th in the Pre Final (after a penalty for the front fairing) and 8th in the Final. All of those results have been a lot off from the real potential of the CRG drive. Now Sofia and the CRG Middle East Team look forward the final round of the IAME season which will take place at RAK the 19th April: the commitment is now the third step of the podium in the cadet overall standing.

Sofia Necchi: "I am very pissed off with myself for my mistake in qualy. In the final lap I stuck in the traffic when I would have known that it was the best lap of the whole session in terms of grip. One lap before I was 2nd and in the final one I was only 14th. Starting from the back in the grid was very tough to come back and I got also a penalty for a normal racing contact. It's a big shame because we would have fought for the podium. However now I am fully focus on RAK for the final heat."

Sofia Necchi will race the 19th April at RAK – Ras Al Khaima racetrack for the last round of the IAME Series UAE.