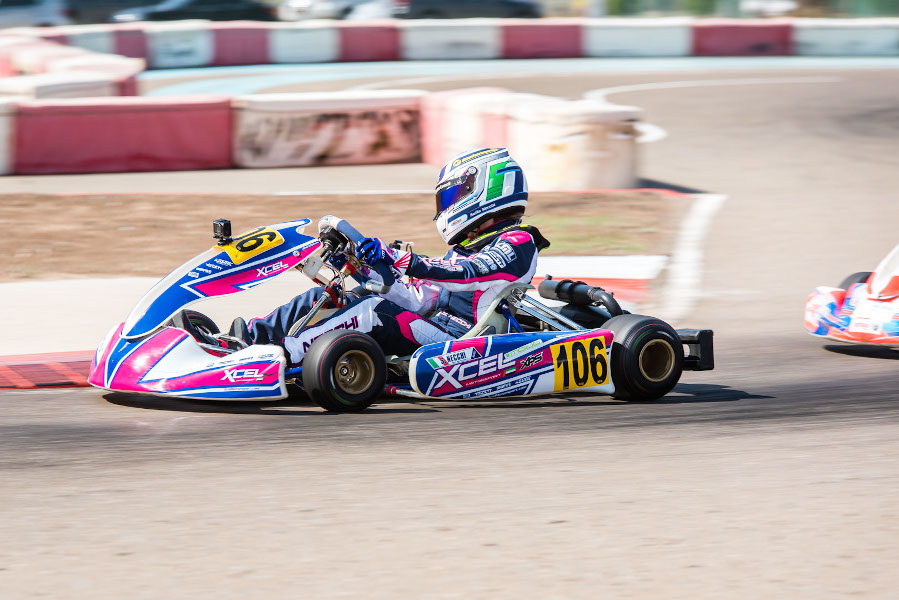 23 Mar

A TECHNICAL PROBLEM KICKS OFF THE PODIO SOFIA NECCHI.

Press release 06.2019 Dubai, 17.11.2019

During the Rotax MAX Challenge Round 3, Sofia Necchi has confirmed her performances along the Al Ain Raceway scoring a double podium but missing the most important one (in the Final) for a wiring loom problem. After a great 3rd position got during the qualifying session, Sofia had a very good start in the heat moving upto second position and ending 3rd under the chequered flag. In the Pre Final the Xcel Motorsport driver started a great battle on track with Gibbons and Al Rawahi ending in second position. In the Final, Sofia had to fight a lot against an electical misfire of her battery being forced to slow down randomly during the race. This issue pulled hera way from the TOP 3 positions forcing her to get no better than a 6th position. A very not deserved result for the young Kosmic lady who was very sad at the end of the race.

Sofia Necchi: "I was very disappointed. Just after the start of the lights I have noticed that the engine was not running properly and I had to loose many positions (fron 2nd to 8th). The engine kept running randomly during the all race and I was loosing to much time on the straights to hadve tha chance to overtake my rivals. It was so frustrating as I could have fought for the podium easily. Let's go onto the next one."

Next Rotax MAX Challege will be the 7th December at Al Ain.