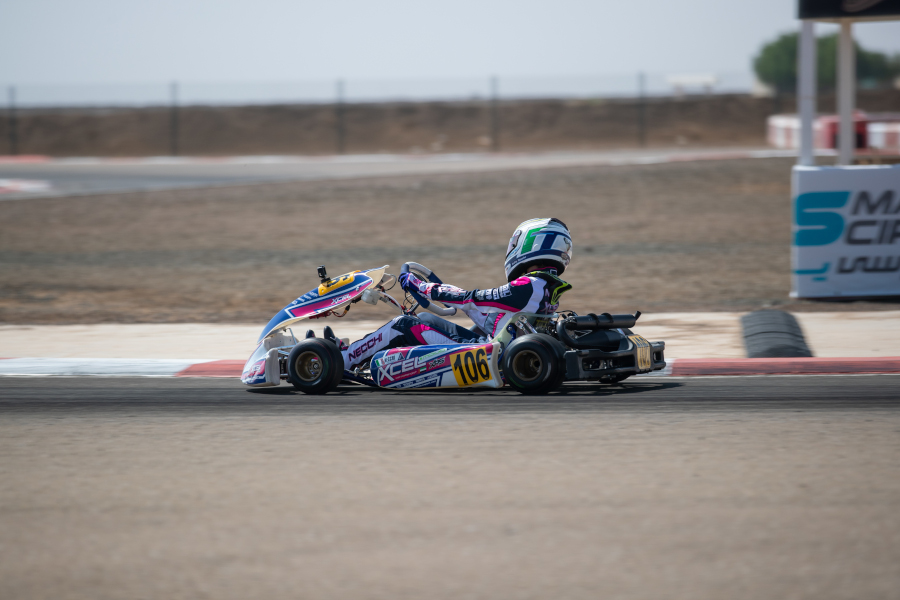 23 Mar

AMAZING DEBUT: POLE POSITION AND ALMOST PODIUM.

Press release 07.2019 Dubai, 13.10.2019

Has been an incredible debut the one shown by Sofia Necchi this week at Al Ain Raceway during the second round of the Rotax MAX Challenge. For the first tile in the season Sofia drove in the Mini Rotax category and in the new Al Ain track: immediatly fast since the free practice sessions, the Italian driver set the pole position during the qualifying session in front of the reigning champion Harry Hannam. This amazing result demonstrates her natural speed in any conditions and tracks. In the heat too Sofia was vert consistent scoring a very great 2nd spot but she got disqualified for a technical spark plug problem. In the Pre Final she had to start from the back making an incredible comeback ended in 4th position, really close to the podium. In the Final Sofia fought very hard for the podium but a contact in the last lap pulled her back in 5th position overall.However it has been a great start of the new season for the Xcel Motorsport driver who has confirmed to be very competitive in the Mini Rotax too.

Sofia Necchi: "I am very satisfied even if I was really committed for the podium. Staring in the Pre Final from the back made all the things tougher and in the Final last lap I 've been pushed out. Big thanks to my team Xcel Motorsport…we will come back next time even stronger."

Next Rotax MAX Challenge round will take place the 16th Novembe at Al Forsan.