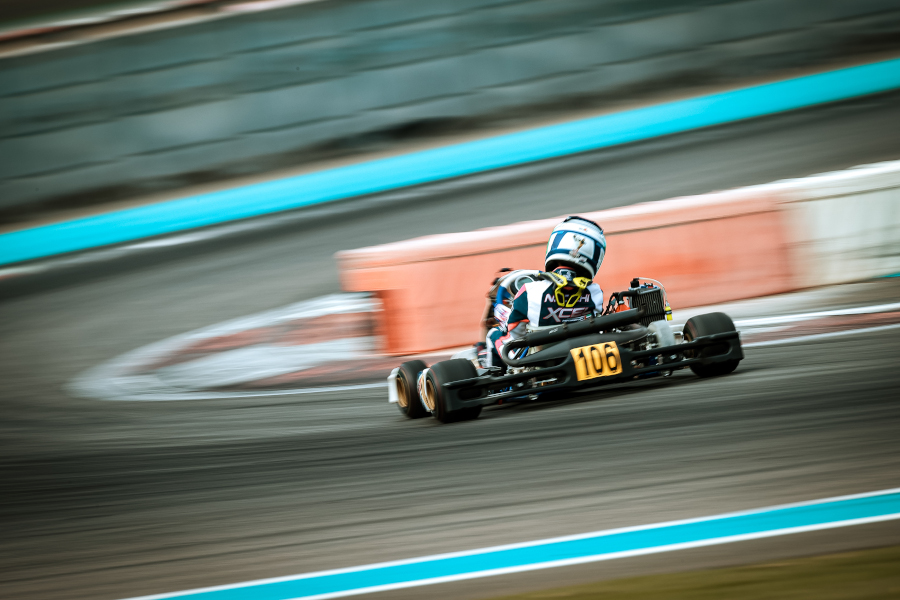 23 Mar

BAD LUCK FOR SOFIA NECCHI AT YAS MARINA.

Press release 13.2019 Dubai, 27.01.2020

It has been a very intense week end the one just ended at Yas Marina Circuit which has host the 5th round of the UAE Rotax Max Challenge. Along the beautiful F1 track surrounded by the stunning facilities, Sofia Necchi has built up an tireless performance fighting constantly for the Mini category podium. Driving for the first time ever on that circuita dm without any chance to test on before the racing event, the Kosmic driver shown a high level of braveness scoring the 4th place during the qualifying session. In the following heats she did even better collecting a 2nd, 3rd and 9th (5 sec front fairing penalty) spots. Starting 4th the Pre Final Sofia challenged her opponents for the podium but a contact with Gibbons pulled her back in the field. With an incredible lap by kap comeback Necchi got a 5th place under the chequered flag which proves, one more, a fighter attitude.

Sofia Necchi: "I was very focus on my pace and I tried hard to set up my pace to be able to fight for the podium until the ned. Unfortunately it took too much to find the right feeling with the track and it has affected a bit the first part of the week end. It's a pity.