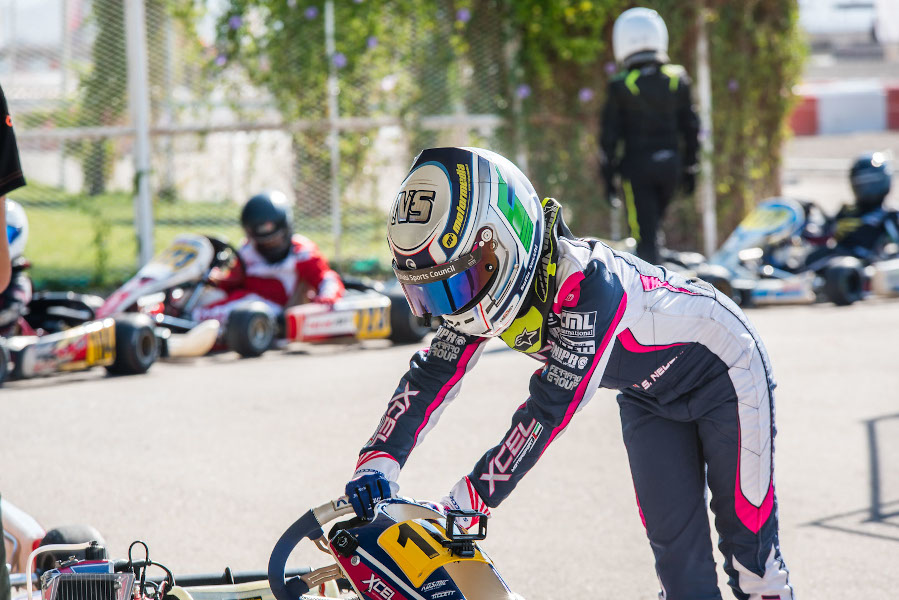 23 Mar

MENA NATION CUP 2020: SOFIA NECCHI AND HER FIRST OMANI EXPERIENCE.

Press release 14.2019 Dubai, 12.02.2020

After her premiere at YAS Sofia Necchi his now heading to Muscat to race at the local kartdrome and attend the MENA NATIONS CUP 2020. This international event will put togheter the best karting driver of the North Africa and Middle East regions in an very exciting challenge along the technical race track outside Muscat. The Omani track is very demanding and challenging for either drivers and go karts so it's considered the perfect scenario for this important event. For this international event The FIA President Jean Todt has announced his visit on track to taste the karting activity over the Gulf and to plan some more improvements for the next seasons. Sofia Necchi is now ready to hit the track after a good period of training in Dubai.

Sofia Necchi: "I know that the Muscat track is very technical and nice to drive and I can't wait to be there. We are getting close to the end of the season and every heats is gonna be super important for the season's final result. I will do my best to step on the podium and to score as much points as possible.