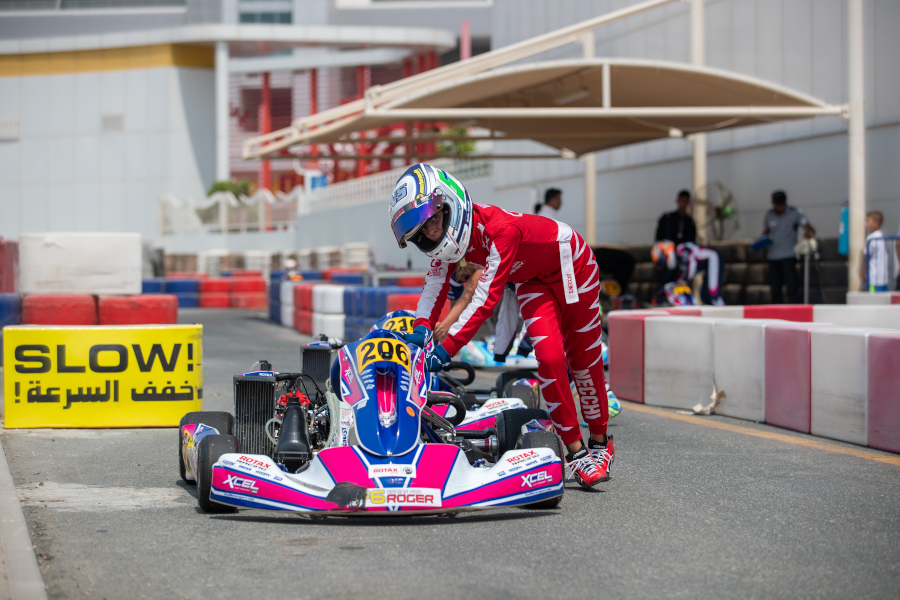 23 Mar

SOFIA NECCHI MADE IT GREAT BUT HER DEBUT GOT OVER FOR AN ACCIDENT.

Press release 05.2019 Dubai, 18.09.2019

Under a super hot sunshine with overvthen 40° C, Sofia Necchi has started her racing season making the debut in the Rotax MAX Challenge 2019-2020. Round of the emirate series took place in her hometown track, Dubai Kartdrome, and has been her first ever race in the junior category. Pretty quick since the qualifying session (8th overall), Sofia did very well in the heat too: thanks to a very great start and some good overtakes Sofia ended 7th under the chequered flag her first ever junior race. After this great achievement Sofia started the Pre Final fully committed to improve her final position but her ambitions had to stop afer two laps due to an accident. With a little left leg injury Sofia was forced to quit the week end and look forward to the next one.

Sofia Necchi: "It was super hot on track. However I am very happy about my first race performances considering the very few km of tesing done so far. I am very sorry for the accident and now I am really looking forward the next one."

Next Rotax MAX Challenge's round will take place 12th October at Ain Raceway.